© 2017 Sarkeys Foundation, a Nonprofit Organization
All rights reserved.

530 East Main St. • Norman, OK 73071

405 • 364 • 3703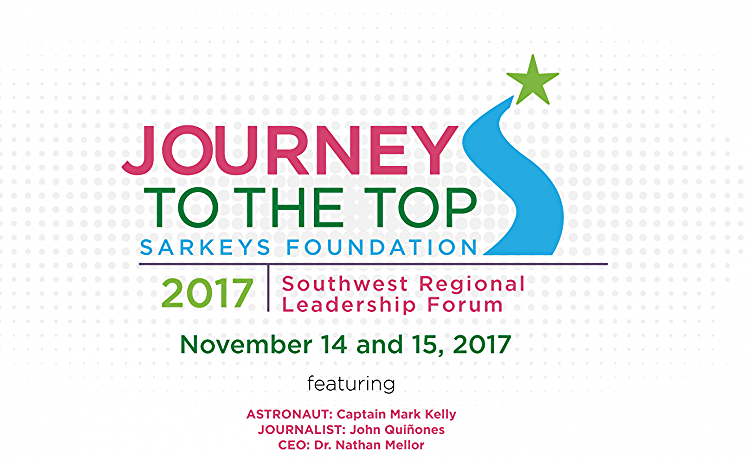 Captain Mark Kelly,

Commander of Space Shuttle Endeavour's Final Mission,
Space and Aviation Contributor for
NBC News/MSNBC

John Quiñones,

Emmy Award-Winning
News Journalist and the host of
ABC's "What Would You Do?"

Dr. Nathan Mellor,

CEO of C3 Brands
(Mosaic Personnel and Strata Leadership)
and president of Strata Leadership, LLC.

This full two-day conference features keynote presentations, breakout sessions,
and networking opportunities. You will return to your nonprofit better prepared with provocative questions, new knowledge, and strategies to meet your mission
and take the journey to the top.

WHO SHOULD ATTEND?

• Nonprofit professionals
• Board members
• Volunteers

COST

Early Bird Price (register by July 31)
$199

Standard Price
(register from August 1 - October 31)


$299