© 2017 Sarkeys Foundation, a Nonprofit Organization
All rights reserved.

530 East Main St. • Norman, OK 73071

405 • 364 • 3703
Captain Mark Kelly


Commander of Space Shuttle Endeavour's Final Mission & Space and Aviation Contributor for NBC News/MSNBC

Highly decorated American astronaut, Captain Mark Kelly continues to secure his place in history, partnering with his identical twin brother, Scott from the ground in a historic yearlong expedition and unprecedented NASA study on how space affects the human body. As the Space and Aviation Contributor for NBC News and MSNBC, he has provided the world with insider perspective and intimate coverage of the groundbreaking yearlong experiment.

Already an experienced aviator and retired US Navy Captain, Kelly began his career as an astronaut in 1996. During his illustrious career with NASA, he spent more than 50 days in space and commanded both the Space Shuttle Endeavour, including its final flight in May 2011, and Space Shuttle Discovery, and is one of only two individuals who have visited the International Space Station on four different occasions.

Kelly is also a #1 New York Times best-selling author and a founder of World View Enterprises, a company pioneering a new frontier at the edge of space.
In January 2011, Kelly became the center of international attention after the assassination attempt on his wife, former US Congresswoman Gabrielle Giffords. Their story captivated the nation and resulted in the couple becoming an unequivocal symbol of strength and perseverance.

An American hero who exemplifies effective leadership and courage under pressure, Kelly offers audiences insights drawn from his various and extensive experiences, from leading teams in some of the most dynamic environments imaginable, to the thrill of spaceflight and making history, to the importance of commitment to career and family, in order to truly define and achieve success.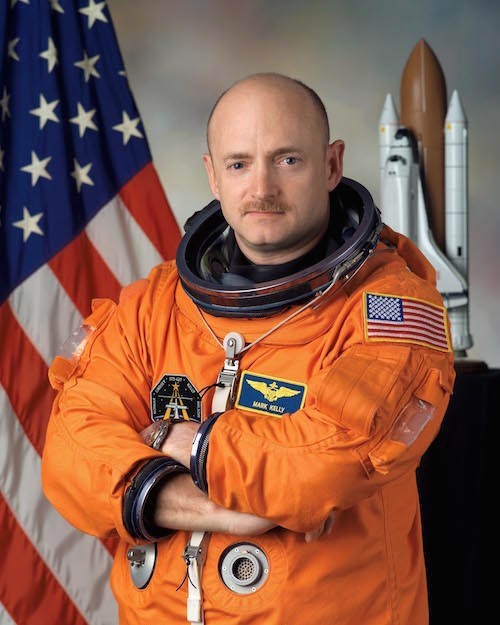 CLICK PHOTOS BELOW TO READ OTHER KEYNOTE SPEAKERS' BIOS